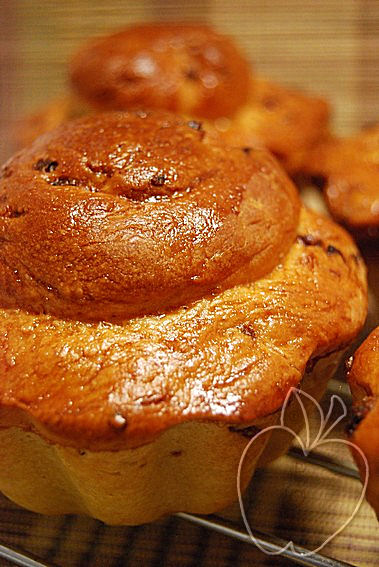 Si lo quieres leer en castellano, aquí lo tienes.

I went on holidays ending with the roundup of Bread Baking Day # 42 which I had the pleasure of hosting last July and here we are again with a bread recipe for BBD # 43, an event created by Zorra and hosted this month by Judy's gross eats.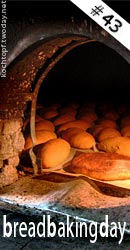 This month's theme is onion breads, a very tasty idea. I usually prefer sourdough breads, but as I was outside home for my holidays, I decided to use yeast this time. And as I wanted to use my brand new molds, I decided to give my breads a brioche shape. The recipe is inspired on Xavier Barriga's butter buns.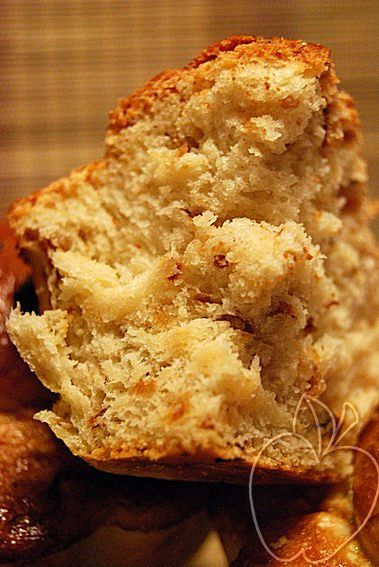 The result is a light brioche with a fluffy texture, delicious just when you take it out of the oven and perfect to keep in the freezer *. Just bake them again about 15-20 minutes at 150º…
So with this recipe, I «go back to school» and very soon you will see me again on your blogs!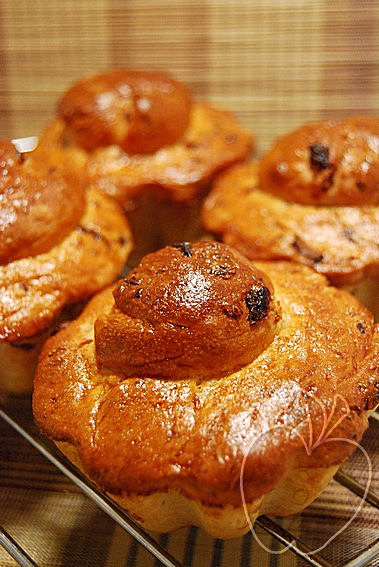 FRIED ONION BRIOCHES
for about 8 brioches

30g butter
550g bread flour
20g fresh yeast
280ml warm water
10g milk powder
15g honey
10g salt
75g dried fried onions (we used the ones they sell in Ikea)
A little flour
1 egg
 
Start heating the butter until it turns nice golden brown and smells nutty. Let it cool.
In the mixer, mix the flour and the salt.
In a bowl, mix warm water with milk powder and honey until you had no lumps and the honey is melted completely. Crumble the yeast and mix until fully integrated.
Knead adding progressively liquid and butter until the dough is smooth and elastic, non-sticky on your hands and easy to work.
Then add the fried onion and knead gently again a couple of minutes.
Sprinkle with flour a tray covered with baking paper and shape small buns of about 80g that you will put not too close to each other.
Cover with a clean cloth and let rest about 30 minutes the brioches.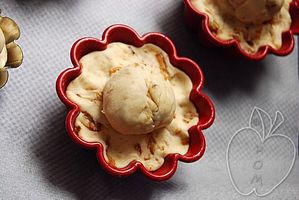 After this time, we take careful a bun of dough, press it a bit and put it in a brioche mold (if they are not silicone molds, you must spread them with some oil or butter), pressing with fingers to help them take shape.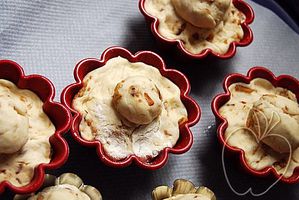 Then take another bun of dough and share it in 2 buns. Shape a small bun and put it on the first ball of dough, use a little bit of water to stick together the 2 buns.
Do the same again with all the dough buns.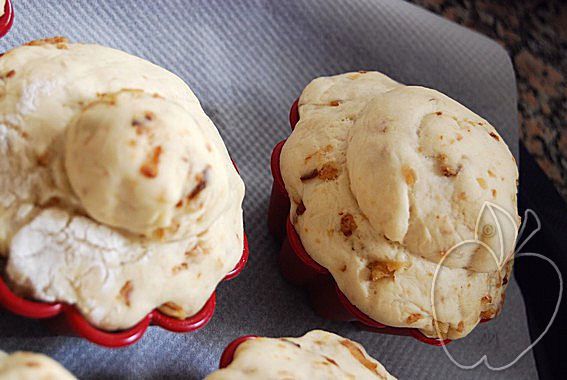 Cover with a clean cloth and let the dough rest until it doubled in volume (1 to 2 hours).
After this time, heat the oven to 210 º.
While heating, beat the egg with one tablespoon water and spread the brioches with the egg.
Bake about 20/25 minutes at 190 º.
Wait 5 minutes out of the oven before leaving the brioches on a baking rack.
Ready to eat are, perfect with a salad or to start your meal ;o)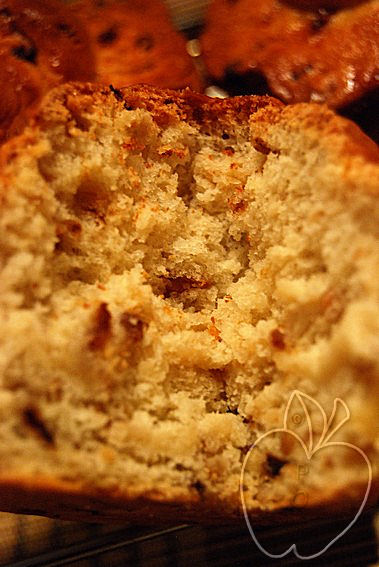 Bon profit! 

Some useful or not so useful information
* If you want to freeze these brioches, let them cool on a rack and place them in a plastic bag, tightly close. The best way is to freeze as soon as possible after baking so they keep as tasteful as fresh baked.